A Lobi couple of Kilite Noufe
Regular price
€1.200,00 EUR
Regular price
Sale price
€1.200,00 EUR
Unit price
per
Sale
Out of stock
A Lobi couple of Kilite Noufe, karite wood, purchased in 2011, interesting how quick these sculptures are becoming an "aged patina" in Africa, a fact which many European collectors don´t know or ignore.
Question to the sculptor: "Why is the female sculpture so much bigger than the male?"
Kilite´s answer: "The woman is more important than the man!"
Question: "Why do women have portable altars (the vessel on top of the figure) instead of the man?"
Kilite: "So the woman can go everywhere, the man has to go to the house to do certain ceremonies".
From an interview in 2011.
Height: 73 cm / 58 cm
Weight: 3 kg / 2,1 kg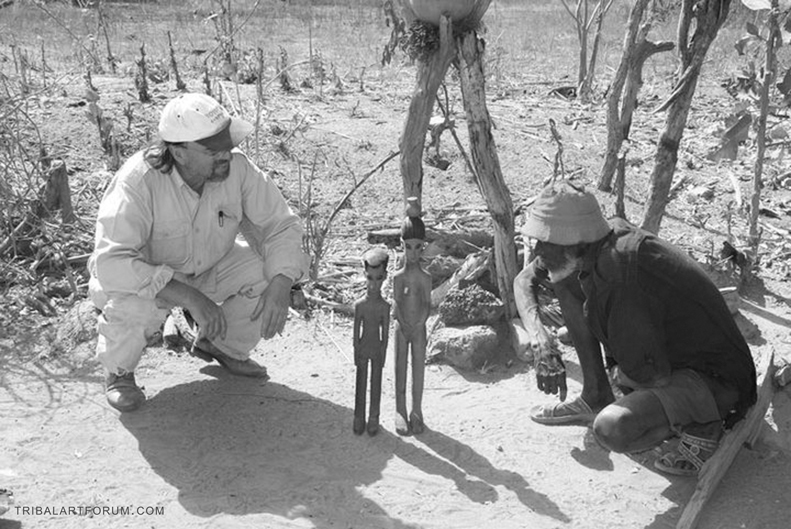 Kilite Noufe and WJ with the enclosed sculptures, April, 2011.
Share