Regular price
€24.000,00 EUR
Regular price
Sale price
€24.000,00 EUR
Unit price
per
Sale
Out of stock
A Bamana Couple, The female "Do N'yeleni" ( sometimes Jonyeleni in Lit.) statue from the village Njala in the Bougouni region, Mali, about 10 km from Massigue, standing on a flat base, sturdy short legs, a loin cloth, the torso prolonged, conical breasts, square shoulders, long thin arms, little hands, an elongated, curved neck, a small protruding mouth, a long nose and tiny round eyes, the hairstyle consists of a braid bent into a triangle, scarifications in the form of dots, lines and zig-zag lines; dark brown patina, an old stapled repair with a metal bracket on the right leg. The male sculpture with the same scarification patterns, a metal bracket at the torso, in the left hand an axe and in the right a basket, the elongated neck with a pronounced Adam´s apple, the fascial plane similar to the female figure but instead of the female headdress a goatee. The much more rare male figure is presented for the first time together with the well-known female type of this sculpture.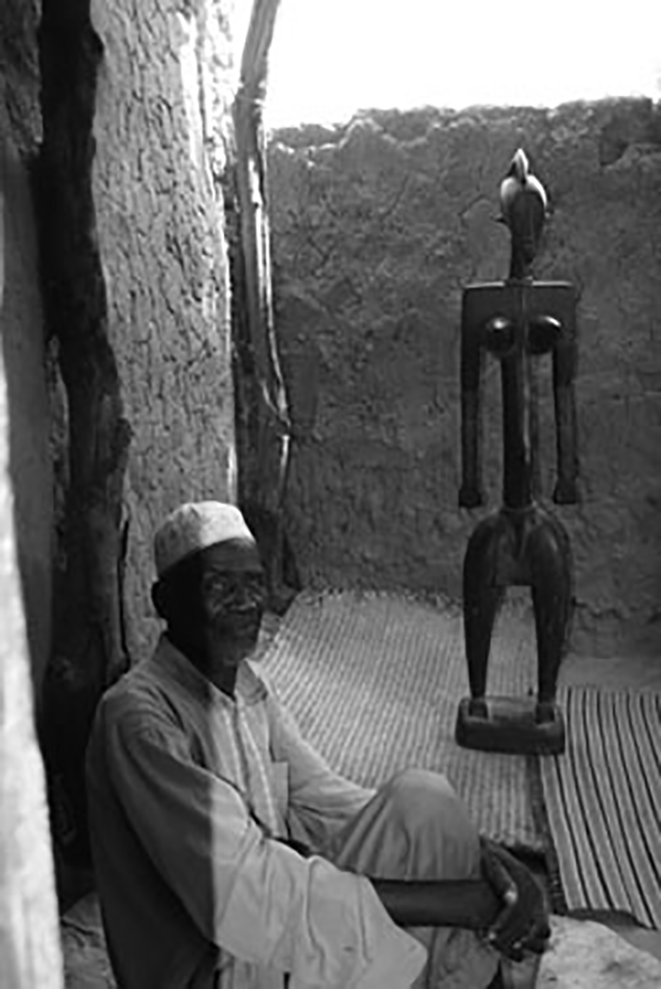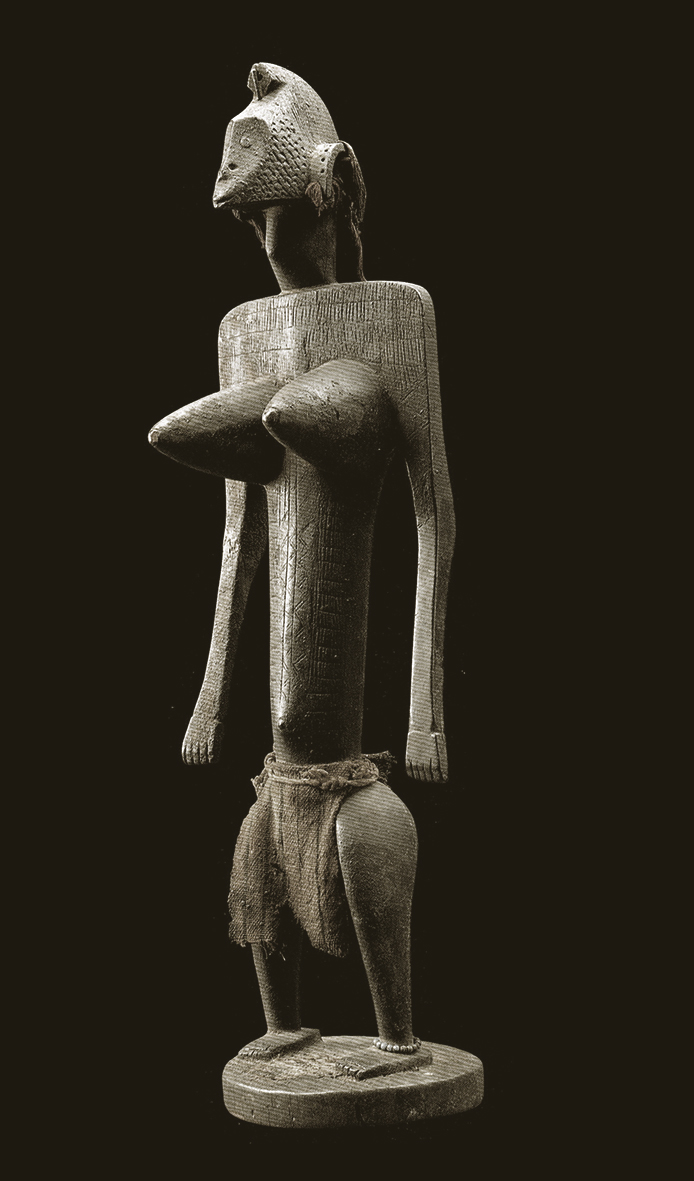 Left: Photo wj, the same carver or workshop we collected in 2008, in front of the picture the "chief de village", who allowed us to purchase this large sculpture after a long debate among the male members of the village. Now in a Spanish Private collection. 
Right: Jean Paul Colleyn, wood fabric, 74 cm, Neighbourhood of Bougouni, Probably prior to 1940.
Height: 120 cm
Weight: 13,2 kg
Share
View full details