Lobi Maternity of the carver Youl Bonkfanté
Regular price
€400,00 EUR
Regular price
Sale price
€400,00 EUR
Unit price
per
Sale
Out of stock
Lobi Maternity of the carver Youl Bonkfanté, the legs growing directly out of the base, a slender figure carrying a large child on her left side with the right arm overlengthened, small breasts, on the long neck a hairless head, the lips slightly open, a small nose, the protruding eyes opened only a little bit; aged karité wood with traces of sacrifications.
Lit.: The stylistic development of the Lobi-carver. What you have written about Bonkfante makes me wonder … . Besuch bei Youl Bonkfante, June 2012. Über Abenteuerberichte, Quartett- und Schwarzpeter-Spiele unter den Lobiisten und einem artigen Professor, der hilflos zusehen muß. A Link to amazing photos of a Lobi funeral ceremony and about Youl Bolare by Guy Le Querrec.
400 - 500,- Euro
Height: 20,5 cm
Weight: 0,8 kg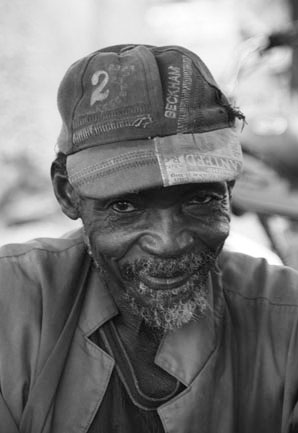 The carver Youl Bonkfanté.
Share