A Bamana maternity from the King of Segou
Regular price
€3.600,00 EUR
Regular price
Sale price
€3.600,00 EUR
Unit price
per
Sale
Out of stock
A Bamana maternity of Segou, Mali, carved in 1712 for the first King of Segou Biton Coulibaly, placed on a four-legs tool, a cord resting on the hip; the torso elongated with pointed breasts directed downwards, a child sits on the back and holds on with both arms, looking to the side, the maternal torso with bent arm in open work, the hands resting on the abdomen close to the navel, cylindrical elongated neck also adorned with a cord, the oval head with a fattened fascial plane looking upwards, a protruding, small mouth, long narrow nose leading to round stylized eyes, crested hairstyle with two side braids and one back braid, pierced ears and with cord adorned; Brownish patina with a thick layer of sacrification patina.
The value of children in women's lives is expressed in a song sung by newly undressed Bamana women (Luneau 1974:539).

"The child you are carrying
The child you carry is an ornament
Even if you put gold in your ears
In your wife's ears
A woman's jewelry is
The child she is carrying."

"If you are not afraid of women,
Master If you are not afraid of women you are not afraid of anything".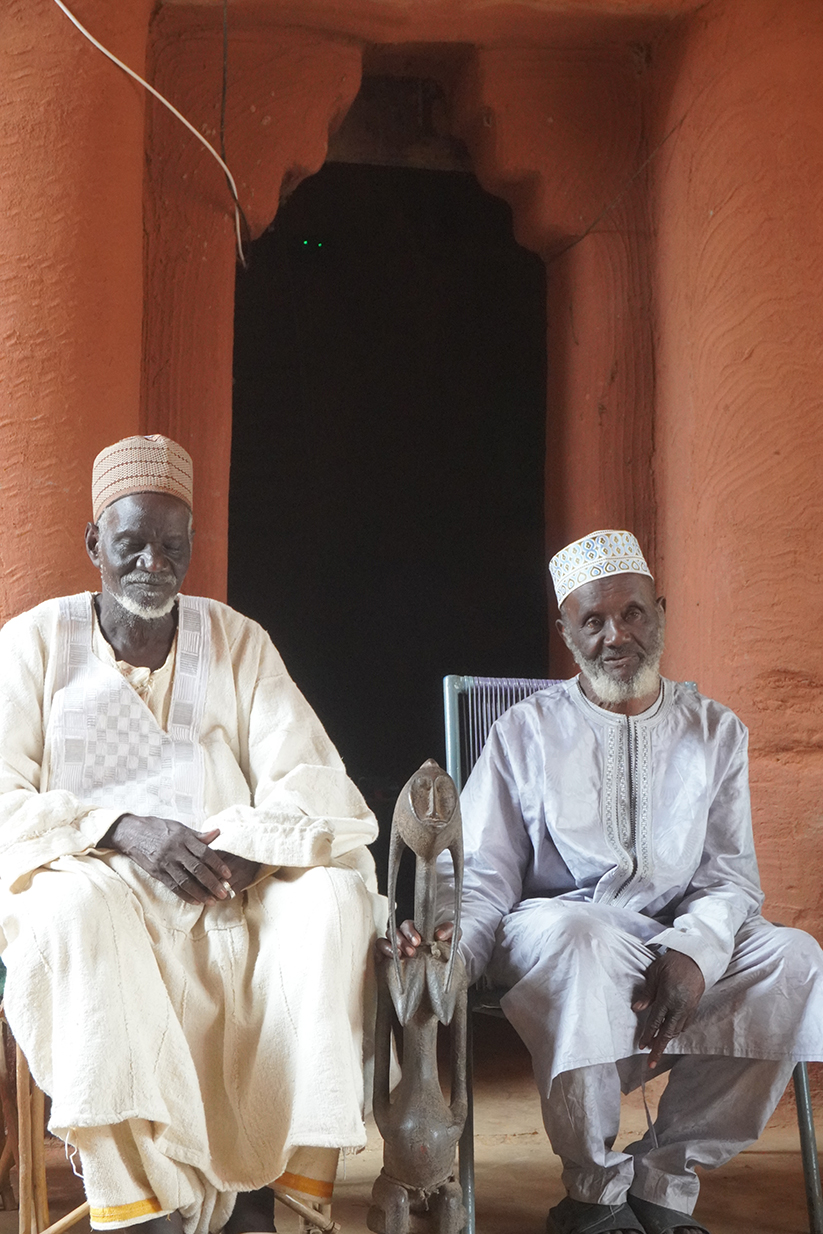 The King of Segou and Dabba Diarra. The king is now called "Chief de Village" as a result of French colonialism which had abolished the aristocracy in French Sudan, later Mali. But TC Boyle in his novel "Watermusic" set an immovable reminder of this aristocratic legacy in the historical figure of explorer Mungo Park. Is there a better provenance than this originally African one?


Lit.: Jean-Paul Colleyn: Bamana: The Art of Existence in Mali, Museum for African Art, New York 2001; Jean-Paul Colleyn: Bamana. Visions of Africa, Milan 2009; Sara C. Brett-Smith: The Making of Bamana Sculpture. Creativity and Gender,Cambridge University Press 1994.
More info on request.

Height: 78 cm
Weight: 4,6 kg


Share