Description
Two Senufo statues, from the region Boudiali, village Tinguerela, a female with a crested coiffure, pointed breasts and a child in her arms and a male with a headgear and a dagger in his right hand; on the dagger are splinters, the headgear has two old repairs with metal clamps, the bases have rips and on the statues have several age cracks, both show remains of painting and have clear signs of high age and many traces of cultic use.
Both statues are from the inheritance of Mr. Kaba Cabinet, one of the leading collectors and dealers of the Bouaké region, who passed away about ten years ago.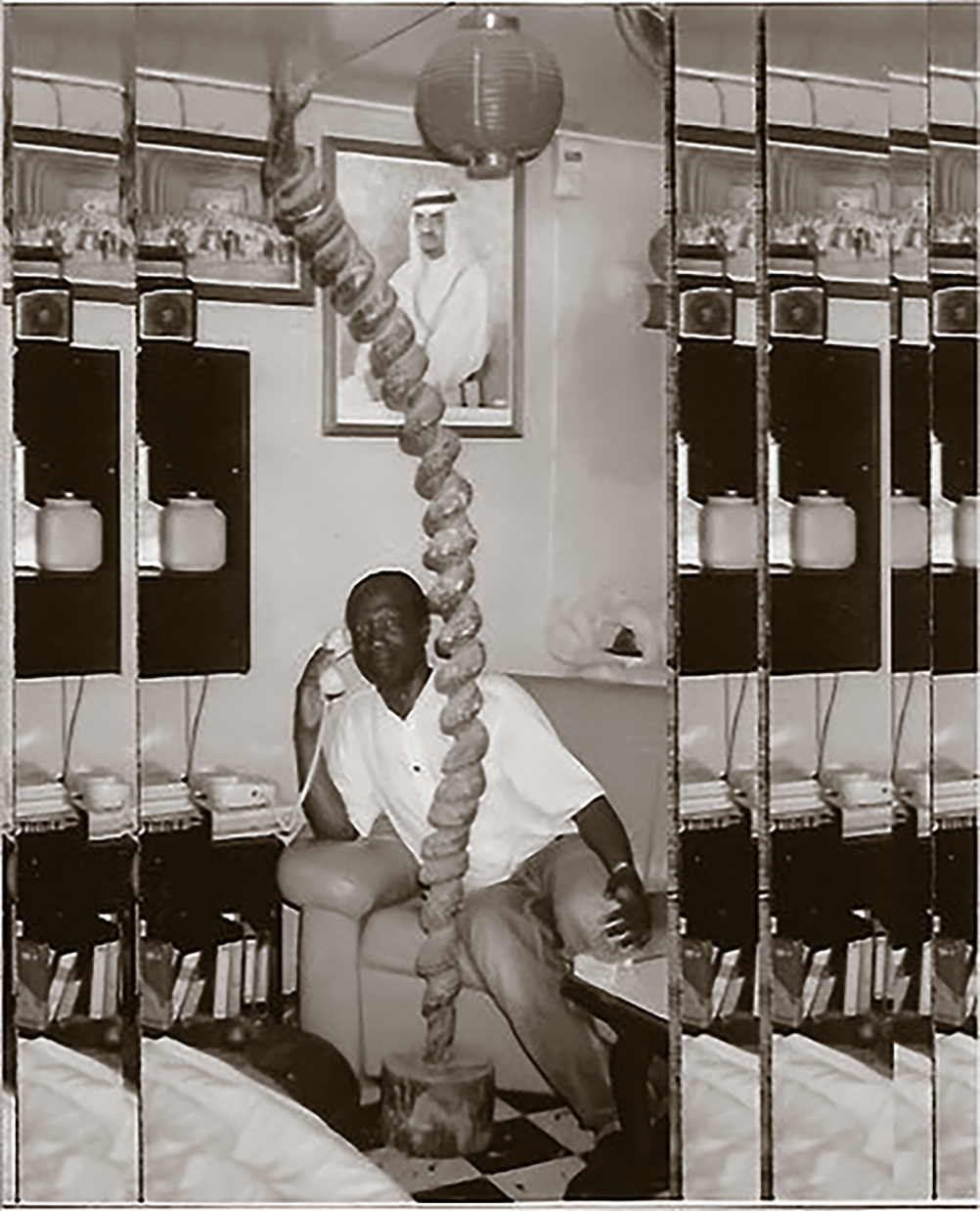 M. Kaba Cabinet in his office in Bouaké, proud having a "téléphone fixe" to communicate with his clients in Europe, well before the portable telephone came to Africa. This photo also shows the prosperity of the well-known antique dealer. Few people in Bouake had such a phone at that time, and the mirror in the photo multiplies this status symbol.
Lit.: Tribal Art Traffic, a Chronicle of Taste, Trade and Desire in Colonial and Post-Colonial Times, by Raymond Corbey, 2000. Susan Elizabeth Gagliardi, Senufo. Dynamics of Art and Identity in West Africa, 2015.
Height: 133 cm / 137 cm
Weight: 8,2 kg / 7,9 kg