Description
A large female Rhythm-Pounder, Ivory Coast, from the Korhogo region, collected in the village Sinematiale, stylistically this large figure is belonging to the more archaic type of pounder, because the legs are uprising from the cylindrical base without feet, while newer "Déblé" usually stand on their heavy bases on abstract feet; fine resinous to natural ochre colored surface, carved from extremly heavy wood. Origin M. Kaba Cabinet, Bouaké.
1.800 – 2.400,- Euro
Height: 128 cm
Weight: 7,2 kg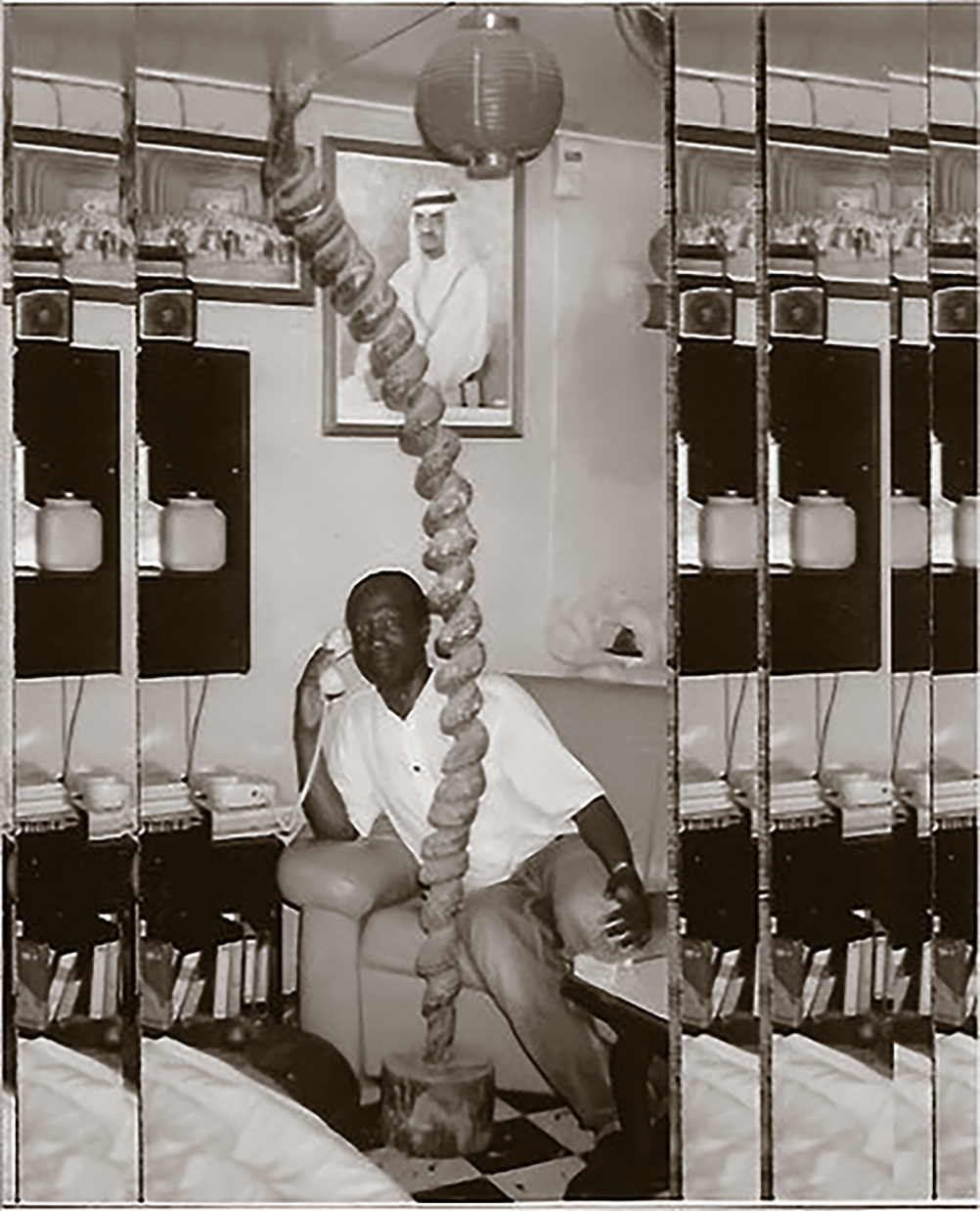 When M. Cabinet was asked why his sons had not continued trading in antiques, he replied: This is not a job but a passion. To make a career with it today is difficult. I did not advise any family member to continue my work.
A similarity that he probably shares with many collectors. The hope that family members will continue what has been started by a serious collector is usually nothing more than hope. From an economic point of view, this passion for collecting these strange things makes no sense during one's lifetime and what happens with it afterwards, you will not experience … as curious as you may be.
One could also quote the German humorist Loriot at this point, who had a passion for pug dogs. He said: "A life without a pug is possible, but it doesn't make any sense!"
The same seems applicable to the collectors of these strange things: "A life without collecting these objects is possible, but…" the answer seems to be the same here. We should be honest, if a collector dies, his inheritance is a "bunch of madness".
And by the way: Who wants to inherit such an ugly dog like a pug?
Lit.: Wolfgang Jaenicke, Great Arfican Art by a Great African Art Collector and Dealer: Mr. Kaba Cabinet, Ivory Coast.